Fast
---
Fast loading
Optimised for Tablets and Mobiles
Faster websites get higher search results
Customers won't leave waiting for your pages to load
We write the code - nothing included that doesn't need to be
Affordable
---
Low rate hosting
Excellent design prices
Affordable options for a range of services
Monthly payment option for hosting and extra services
Search engine optimisation (SEO) built in from the start
Professional
---
Tailor-made websites
99.9% Website uptime
Latest design standards
Professional looking layouts
Each website is individual to you
We write the code - no fixed templates
Why Us?
Get a professional, unique and Search engine optimised (SEO) website
We've spent many years working closely with select clients, developing websites for small businesses and corporations. We've decided to branch out and offer our services to all. When it comes to service and customer care you can rely on us to be there for you. We create all our websites from scratch - no templates here! Why would you want your website promoting your business to look the same as everyone else's website?
By creating our websites from scratch, we can build it how you want it, place things exactly where you want them, and have them display how you in vision. Limitations are lifted when you go with us. You want it - you get it, we don't have a 'computer says no' attitude. If our expert coders can't do it, we'll bring in somebody that can.
Home-made websites or even paid websites from templates may look pretty, but they're restricted in features and can never be fully optimised for search engines. By coding every line of code ourselves, we put in the foundations on which to build the best SEO strategies for the future. Would you buy a car and fit airbags after?
Heard enough? Go right ahead to get a quote for your website design. We look forward to hearing from you and hope we can work together to make your business accessible to your current and future customers
Search Engine Optimisation (SEO)
---
Get found on the web with our optimised websites
Websites are written from ground-up with SEO in mind
Stay above your competition with a monthly SEO package
We keep up to date with current technology and best SEO practices
We'll hit our agreed targets from SEO strategy - or SEO fee is returned
Top Class Hosting
---
Database Hosting
Web hosting and management from £8pm
Unlimited bandwidth and e-mail addresses
Tailored hosting packages for each customer
Dedicated Servers located in fast UK locations
What is search engine optimisation?
Search engine optimisation / optimization (SEO) is the process of optimizing a website in order to improve its ranking in search engine results pages. This can include optimizing the website's content and structure, as well as building quality backlinks from other websites. The goal of SEO is to make a website more visible and easily accessible to search engines, so that it can be found more easily by users searching for relevant keywords. By improving a website's search engine ranking, the goal is to increase its visibility and drive more organic traffic to the site. Here at Website-Me we are dedicated to providing the the best Search Engine Optimisation in Essex and beyond
What goes into SEO?
To understand what Search Engine Optimisation (SEO) really means, let's look at the parts:
Quality of traffic. You can attract all the visitors in the world, but if they're coming to your site because Google tells them you're a resource for Apple computers when really you're a farmer selling apples, that is not quality traffic. Instead you want to attract visitors who are genuinely interested in products that you offer.
Quantity of traffic. Once you have the right people clicking through from those search engine results pages (SERPs), more traffic is better. Organic results. Ads make up a significant portion of many SERPs. Organic traffic is any traffic that you don't have to pay for.
Loading Time of your website. If your website website displays content fast and gracefully, your website will get better results. It's proven that a visitor will click off your website if it doesn't start displaying content within the first couple of seconds of clicking your link
How SEO works
You might think of a search engine as a website you visit to type (or speak) a question into a box and Google, Yahoo!, Bing, or whatever search engine you're using magically replies with a long list of links to web pages that could potentially answer your question.
That's true. But have you ever stopped to consider what's behind those magical lists of links?
Here's how it works: Google (or any search engine you're using) has a crawler that goes out and gathers information about all the content they can find on the Internet. The crawlers bring that data back to the search engine to build an index. That index is then fed through an algorithm that tries to match all that data with your query.
There are a lot of factors that go into a search engine's algorithm, and that's where we come in to help. We can continually manage your search engine optimisation as part of our monthly packages. SEO practices change on a regular bases, and by hiring us to look after that for you, we can keep on top of it and keep your search engine ranking where it should be.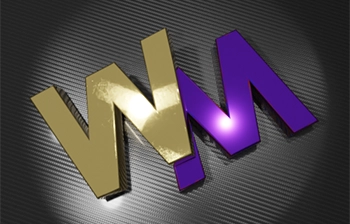 3D Logo Remastering and Rendering
We can use your existing logo to create a beautiful custom 3D render for you to use on your website, printed advertising material or anywhere else you'd like
View more examples
A Local Service
Building websites is something we can do on a local, national and international level. However, on a local level we feel as a local website designer we can provide a more personal service to our clients, where we are available to meet and discuss your requirements face to face to give you the end result you desire. Our service area includes but does not complete: